17 tags
4 tags
An Informal Guide on Finding More [Queer] Books to... →
bisexual-books: These are also some great tricks for finding bi books.
7 tags
6 tags
10 tags
5 tags
Why bisexual books? →
bisexual-books: Because literature creates community, and Because it is incredibly important for bisexual people to see bisexuals represented in the media around them, and yet Because books about bisexuals are underrepresented in mainstream as well as gay and lesbian review sources, Bisexual-Books reads, reviews, and talks about bisexual authors, stories, and characters. We do this to connect...
6 tags
12 tags
8 tags
5 tags
6 tags
14 tags
5 tags
5 tags
The difference between monosexism and biphobia →
bidyke: Re: monosexism and biphobia. Do you use these words interchangeably? I notice more and more people are treating the two as synonymous and it doesn't really sit right with me. bisexualmind Personally, I don't. But before I answer, I have to clarify something first, because a lot of people seem to think I invented the word "monosexism": So, while this is incredibly flattering, the fact...
4 tags
[Lansing, MI]: MBLGTACC (Midwest Bisexual Lesbian... →
midwestbiactivist: Q: What's MBLGTACC?: A: The Midwest Bisexual Lesbian Gay Transgender Ally College Conference (MBLGTACC) is an annual LGBTA conference that is hosted at a different college each year. The three-day conference, which began in 1993, has grown to include over 90 educational workshops on various topics that affect LGBTA people, as well as a variety of inspirational plenary...
9 tags
10 tags
7 tags
9 tags
Gaelick: On being a bisexual with a boyfriend →
Ms. Gay Limerick is bisexual and has been blogging about it in the Irish lesbian blog Gaelick — "I have been dating my best friend for the last month. My best friend is a boy. Before anyone starts throwing stones of "passing", "straight privilege", "heteronormativity," or "attention seeking skank", hear me out. There is little point in trying to deny that parts of the queer...
16 tags
Faith-Based Films (Life of Pi, Anna Karenina &... →
What do a shipwrecked Indian boy and a mentally disturbed Bradley Cooper have in common with Anna Karenina? Life of Pi, Anna Karenina, and Silver Linings Playbook, on the surface, are very different movies. But they are about the same thing: faith. What is faith? Who has it and who doesn't? And what are the consequences when you don't have faith or put your faith in the wrong...
5 tags
Have you noticed? Bisexual Bloggers are really... →
fliponymous: But how do you keep up with all your favorites? You join the new Bisexual Bloggers Facebook Page designed to be a Central Hub for All People who Identify as Bisexual to share their Blogs, Blog Posts, Articles, Essays and Columns. Naturally all our Friends and Allies are also encouraged to like the page, follow our posts and join in the conversation too. So what are you waiting...
5 tags
4 tags
[USA]: Spread the Word: Summer 2013 White House... →
bialogue-group: The application deadline for the Summer 2013 White House Internship Program is January 27, 2013! White House Interns are a wonderfully diverse group of community leaders and campus trailblazers. They come from all over the country and have unique dreams. They begin the Internship Program with a passion for public service, and during their time at the White House, they find ways...
15 tags
11 tags
5 tags
14 tags
Bisexual candidate Kyrsten Sinema's bid for US... →
A long-time out & active member of the LGBTQ community, Kyrsten Sinema is running for the US Congress in Arizona's new Congressional District 9, based in Phoenix, Tempe and the East Valley. She had previously served in the Arizona State Legislature. First elected in 2004, she was re-elected in 2006 to continue serving central Phoenix in District 15. Having just won a hard fought...
15 tags
Bisexual Wisconsin State Representative JoCasta... →
Wisconsin State Representative JoCasta Zamarripa, a Latina of Mexican-American descent has joined a growing list of out bisexual-identified LGBTQ politicians when she came out in an interview with Georgia Pabst in her "Latino Connection" blog in the Milwaukee Journal Sentinel. JoCasta Zamarripa defeated challenger Laura Manriquez in the Democratic primary on August 14, 2012 by 66.7%...
28 tags
New 2012 Bisexual Short Film: "Do You Have a Cat?" →
"Do you Have A Cat?" A Sweet Summer Trifle On the Perils of Modern Romance To paraphrase Jane Austen "It is a truth universally acknowledged, that a single bisexual woman, must be in want of a date," but in the case of the well know author and journalist Nicole Kristal that thought comes with an additional proviso … and Must Not! come with an attached companion of...
23 tags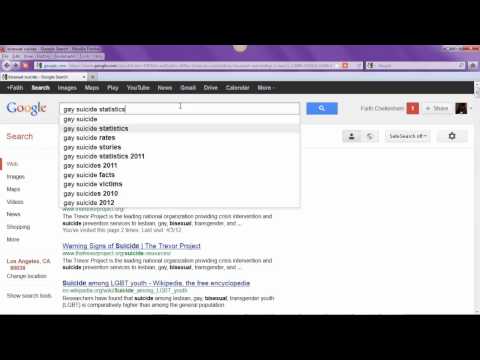 23 tags
10 tags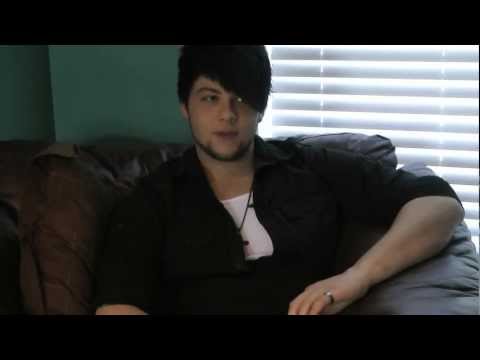 23 tags
25 tags
Robyn Ochs: BI MEN a call for submissions Writing... →
robynochs: CALL FOR WRITING & ARTWORK When introducing Bi Women, I am frequently asked whether there is a parallel publication for bi men. Sadly, there is not. To help remedy this, I have decided to put out a special men's issue of Bi Women. This will be in Addition To the regular quarterly issues of Bi Women. FOR BI MEN: A CALL FOR WRITING If you identify as a bisexual (or...
11 tags
19 tags
Bisexual Activists Attend 2012 White House LGBT...
On the afternoon of Friday, June 15th 2012 US President Barack Obama hosted a reception at the White House to celebrate LGBT Pride month. The place was packed; rough estimates peg the head count at around 500 including eight American bisexual community leaders and activists. Lauren Beach is a Minnesota based law student and PhD candidate. Beach a bisexual activist co-chairs the Bisexual...
15 tags
19 tags
[USA]: Eight Bisexual Activists To Attend White...
Since 2009, his first year in office, the American President Barack Obama has officially declared June to be Lesbian, Gay, Bisexual and Transgender Pride Month and he and his wife First Lady Michelle Obama have hosted an annual LGBT Reception at the White House, the official residence and principal workplace of the President of the United States. The bisexual community's past attendees have...
8 tags
Presidential Proclamation: Lesbian, Gay, Bisexual,... →
bialogue-group: From generation to generation, ordinary Americans have led a proud and inexorable march toward freedom, fairness, and full equality under the law ‑‑ not just for some, but for all. Ours is a heritage forged by those who organized, agitated, and advocated for change; who wielded love stronger than hate and hope more powerful than insult or injury; who fought to build for...
16 tags
[GLAAD]: Study Shows Stereotypes about Bisexuality... →
Researchers publishing in the The Journal of Bisexuality say a variety of unfounded assumptions often driven by the media contribute to a culture of Biphobia that affects all bisexual people. The studies show that the Bisexual community is diverse and subject to discrimination from gay/lesbian and straight people alike, which negatively impacts the health and social lives of people who identify as...
18 tags
[USA]: BREAKING: NAACP Endorses Marriage Equality →
The Board of Directors of the National Association for the Advancement of Colored People (NAACP), the United State's of America's largest and oldest civil rights organization, today endorsed marriage equality at an meeting on Saturday, 19 May 2012. The organization had originally been founded in 1909 to improve the lives of the country's African American citizens. The...
10 tags
The American Institute of Bisexuality Applauds... →
FOR IMMEDIATE RELEASE Contact: Ms. Denise Penn denise@bisexual.org May 9, 2012 (Los Angeles) The American Institute of Bisexuality (AIB) applauds President Obama's support for same-sex marriage. In a historic statement, President Obama has come out in favor of same-sex marriage. In an interview with ABC News, the President stated that he supports marriage equality, becoming the first sitting...
12 tags
Minister puts spotlight on bisexuality in light of... →
[Nederland (Holland)]: 2 May 2012 - Examination of the Social and Cultural Planning Office (SCP) and the [ed note Dutch] National Bisexual Network (LNBi) shows that the population of bisexuals in size is perhaps the greatest sexual minority, but also is the most invisible. More than 10 percent of Dutch people identifies themselves as bisexual, but only a few dare to come out openly.
3 tags
8 tags
1 tag
9 tags
[Cambridge, MA Employment]: Director of... →
lgbtjobs: The Gay Men's Domestic Violence Project [GMDVP] seeks a Director of Development [DD] to work in collaboration with the Executive Director and Board of Trustees to create and implement a strategy for growing the organization's unrestricted revenue. Through grant writing, major donor initiatives, events, and annual appeals, the DD will be responsible for improving the yield of existing...
8 tags
[NYC Employment]: Director of Development; Int'l... →
lgbtjobs: Responsible for institutional funding, special events, major gifts, direct mail, donor communication and board fundraising.
13 tags
Bisexual (generally non-monosexual... →
pointyteeth: bisexual-community: an actual cool intelligent SURVEY for all bisexual (generally non-monosexual queer-identified) people , that won't leave you gnashing your teeth and pulling out your hair with fury while composing nasty notes to the Principal Investigators all the while wondering which universe (definitely NOT yours) they live in anyway if this includes you Please TAKE THE...
11 tags
Out & Equal Workplace Summit Includes Bisexuality
Progress … In 2010, the Out & Equal Workplace Summit featured panel presentation on Bisexuality which was well-attended. Subsequently, a Bisexual Advisory Committee was formed to enhance and encourage inclusion of Bi-related workshops and resources. The Advisory Committee is chaired by Researcher Heidi Bruins Green and includes: Amy Andre, Brent Chamberlain, Luigi Ferrer, Dr. Susan...